The Art of Cake Decorating Course
Are you a fan of reality cake shows and long to be the next great baker? Do you want to make one of kind, heart felt creations for family and friends? Or maybe you need a creative outlet? Come join award winning Sugar Artist and Food Network Competitor, Michele Sweeney for 28 fun filled lessons where you will learn the basics of constructing and decorating cakes from start to finish. You will come away from class with skills you can apply to your own works of art! 
Michele will teach you how to bake the perfect cake, including scratch baking and modified cake mix baking for those days when you are limited on time. She will also teach you how to make different types of butter cream, and show you step by step the right way to assemble a cake so that you can experience the excitement of successfully building your own cake. She will then move on to show you how to create three different types of cake designs all while learning different piping techniques. You get 14 downloadable recipe cards of Michele's delicious recipes as well as downloadable decorating templates and buttercream practice sheets.
This is a hands on beginners class. Not only will you quickly learn just how easy it is to create the perfect dessert for any occasion but you will also get to share the fun with other students in a fun, collaborative environment. Once you've worked through all the lesson plans you will be issued a certificate of completion.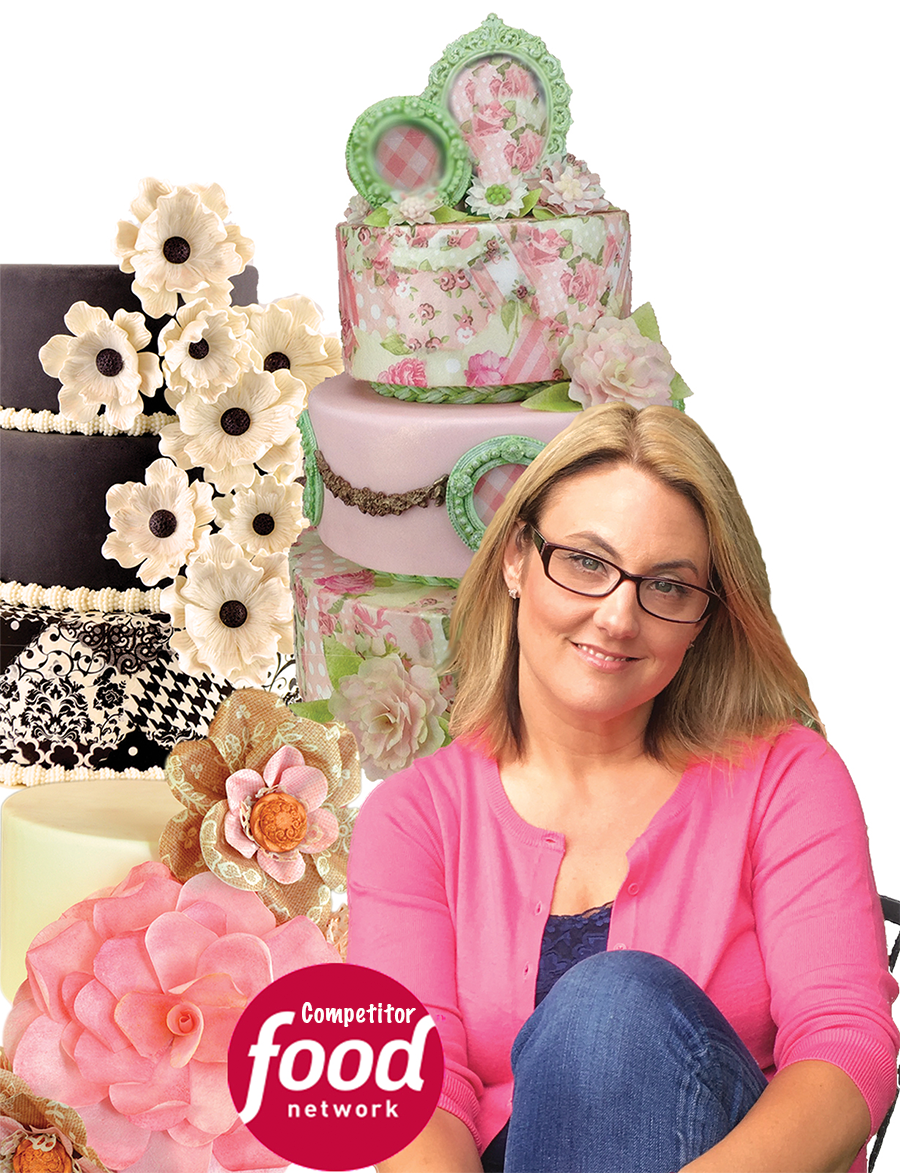 Baking, decorating and cooking is an art. One that allows you to be creative. For me, it's my passion. I love the way a cake smells baking in the oven. I love how it can be transformed when you pick up a pastry bag and begin piping. I love picking out fresh herbs from the garden and adding a "little of this" or a "little of that" to make the most delicious savory combinations imaginable. Even better is watching my guests face light up when they take a bite of my perfectly cooked shrimp risotto or close their eyes and savory the silkiness of one of my desserts.
My goal is to be your lifestyle partner in crime! Giving you inspiration, confidence and reassurance to create yummy sweet or savory dishes, style and plan the perfect celebration and to help educate you on all things delicious. From e-learning videos, to maker ideas and recipes, to throwing the perfect get together, you will find a wealth of resources and knowledge at your finger tips. The best part? You get to network and share your lifestyle creations with others through our interactive site and get the support you need in a collaborative environment.
​
I have curated how-to's, advice and resource assistance from some of the top folks around the country. Stay connected with me via our blog, site live streams, e-learning videos and hands on workshops. Regardless of your skill level we are here to help you create, educate and celebrate!
​
So what are you waiting for? If you haven't signed up for one of our classes now do so!
Cheers,
Michele